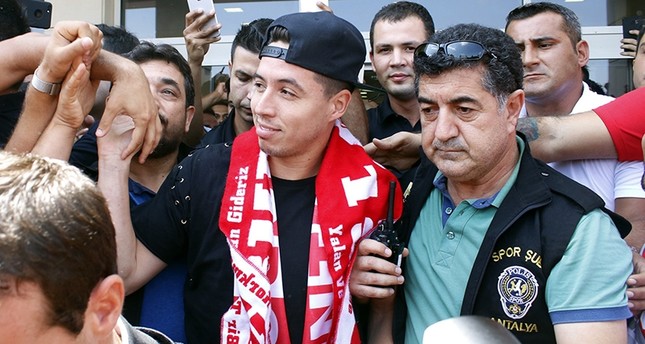 Antalyaspor signs Nasri. Image via Daily Sabah. (https://goo.gl/U4ks6e)
The transfer window sees another absurdity take place as Samir Nasri leaves City for an estimated fee of 3.2 million pounds. Reports confirm his move to Turkish club Antalyaspor. Nasri will be joining the likes of Samuel Eto'o, although reports from the Turkish league suggest that Eto'o is unsettled. Nasri joins former teammates Johan Djourou, and Jeremy Menez. Samir Nasri penned a contract which will see him mint 10 million pounds over two years. The former French player leaves City after six years and England soil after a stint of 9 years. Over this period, he amassed two Premier Leagues, an English League Cup and a FA Community shield, all during his time with Manchester City. The signing of Nasri sees him join a list of players who have previously played in the top five leagues of Europe and have gone on to play in the Turkish League.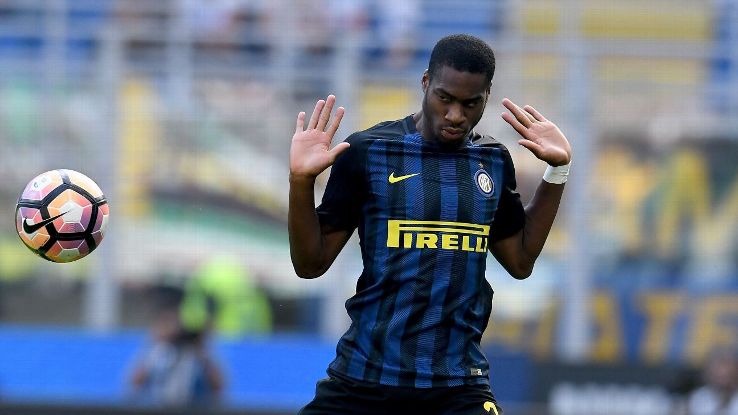 Kondogbia joins Valencia. Image via ESPN FC. (https://goo.gl/3heFNt)
The second move being of French player Geoffrey Kondogbia. Kondogbia joins Valencia on a season loan. The French international joined Inter in 2015, and has gone on to make 50 Serie A performances. He had recently asked to leave the club after a feud with the management. The feud took place as Kondogbia was accused of not getting the desired performances . Kondogbia's move to Valencia sees Portuguese and Valencia winger, Cancelo join the Inter side for a year loan. However, Valencia will have an option to buy him at the end of his loan spell. Kondogbia has experience of Spanish gameplay during his time with Sevilla before his sale to Monaco. Kondogbia was eminent to leave the Italian side, but now both parties seem to have got the desired result for the time being.
The post Nasri and Kondogbia make switches! appeared first on El Arte Del Futbol.